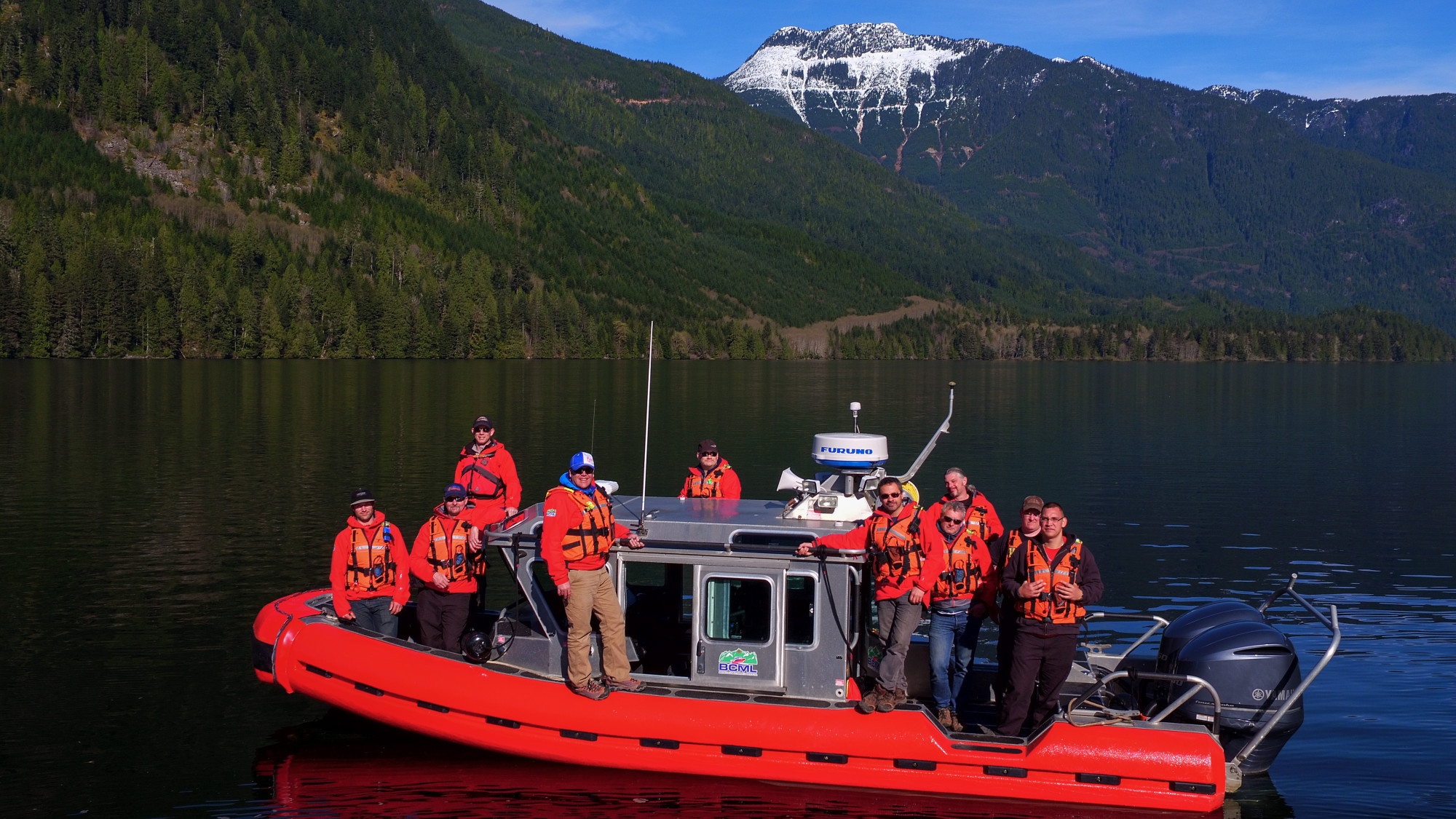 The BCML Marine Emergency Response Team consists of highly trained members  in various fields.
Some of those fields include: First Aid, Advanced Boat Handling, Navigation, Search & Rescue, and Environmental Response; among others.
They've logged over 1,100 hours of rescue missions,  and trained over 25,000 hours of marine safety, search and rescue, and medical response collectively.
All training and certifications have been issued by, or sanctioned by, Transport Canada, Canadian Coast Guard, Royal Canadian Marine Search and Rescue, WorkSafe BC; among others.
BCML's Team Certifications and Skills
Mike Sheehan
President, BCML
Mike has been working in Western Canada for over 25 years in the safety and emergency response industry, he is currently contracted as a safety manager and consultant on a 33 MW independent power, run of river construction project in a remote area on the Sunshine Coast.
Mike has worked on many unique and challenging projects including five independent power projects in the coastal BC area, natural gas plants in Northern BC, the Olympic bobsled/luge and ski jump facilities in Whistler, ski lift construction throughout Western Canada and many other commercial and industrial projects in very remote and mountainous terrain. Being formally trained in construction safety at BCIT, Mike has spent years developing a very thorough and comprehensive approach to project safety management.
Along with the mountains, Mike also loves the water. As former station leader for the Royal Canadian Marine Search and Rescue, Mike has had extensive and highly specialized training, sanctioned by the Canadian Coast Guard and Transport Canada, in marine emergency response and search and rescue techniques. Mike has directed and been involved in countless rescue missions in the southern BC coastal waters and is constantly training with his crew.
Mike's experience and knowledge in both project construction and marine safety, combined with his strive for excellence from himself as well as the people he is working with, has created a broad spectrum of skills that allow him to safely get the job done in the most challenging environments.
Ian Kennedy, LLB
Director, BCML
Mr. Kennedy is President of Ayrshire Group, a Western Canadian based Private Equity firm that supports BCML as a major shareholder and with Board representation.
Ian currently acts as a Director of British Columbia Marine Logistics Ltd. and is principally responsible for financing the growth of BCML going forward. BCML is accordingly well financed for expansion of services along the BC coastline.
Prior to joining Ayrshire, Mr. Kennedy was General Counsel and a founding team member in an organization that acquired and managed a large privately held real estate portfolio. During his tenure with this organization Mr. Kennedy was involved with the acquisition and management of over $1.0 billion of commercial real estate and a portfolio of over 70 properties.